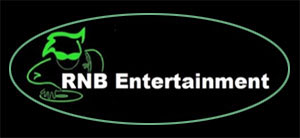 Ross Kimbro – Owner / Head DJ
Hello. My name is Ross Kimbro II and I am the proud owner/operator of RNB Entertainment. My staff and I pride ourselves in having that perfect combination of personality and professionalism to handle all your wants and needs. Whether you are having a small birthday party or a large wedding, I personally coordinate all the details with you to ensure you receive the highest level of service at all times. Several years ago I bought a small system for my "Party Shack" so my wife and a few friends could sing karaoke at home. A short time after, a close friend asked me to play karaoke at his bar and grill. I had no idea at the time the monster he had unleashed! After having success at his bar, and playing some local events and private parties, I decided to start RNB Entertainment. Being the perfectionist that I am, I wanted to ensure that I did things right and I was fortunate to learn the "ins & outs of the business from one of the best DJs around – my good friend Joey Warren. Under his wing, he taught me how to be a good entertainer as well as a good DJ. RNB Entertainment has done numerous successful events in the past and look forward to many more in the future. My wife Sheryl and I appreciate you taking the time to look at our website, and we hope you choose RNB Entertainment for all of your DJ and Bartending needs.
Sincerely,
Ross Kimbro II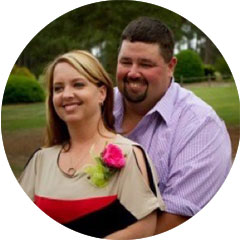 Brian Hardison – Head Bartender / DJ
My name is Brian Hardison, and I have been tending bar for 15 plus years. I started my bartending career when I was 21 at Maximillian's Cigar and Martini Lounge in beautiful downtown Wilmington North Carolina. By the age of 24 I found myself as a corporate trainer for Outback and Rock-Ola restaurants. I have worked in a variety of establishments, from large upscale restaurants to small local bars. Over the past ten years I have worked hundreds of private parties and corporate invents. About three years ago I started helping RNB Entertainment not only with bartending, but with the DJ services too. I have always had a love of music and over the years gained a vast knowledge of different genres. Between this, my experience with costumer service, and Ross Kimbro II teaching me the technical aspects I have been able to play several small events for RNB Entertainment with great success. For years music and pouring libations have been my two true loves, now I look forward to bringing them to your special event.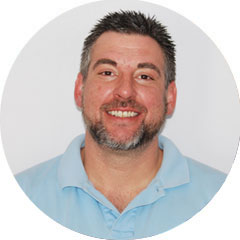 Paula Morrison – Bartender
Hi, my name is Paula Morrison and I am a recent graduate of Fayetteville State University with a Bachelor's degree in Criminal Justice. I am 22 years old, and grew up in the Grays Creek area just outside of Fayetteville, where I have lived my entire life. I started my career as a waitress and a bar backer at a restaurant/bar in the Roseboro area, and quickly moved through the ranks to head bartender. I love what I do mainly because I love interacting with people. I look forward to helping RNB Entertainment make your occasion the talk of the town!
Samantha Wilson – Bartender
Hello, my name is Samantha Wilson and I am 22 years old. Witty, quick, and slightly hilarious is how most people would describe me. I am sure to keep your party going and everybody in a good mood all night long. Currently am employed at a local steak restaurant where I started my career in 2011. My hard work and determination helped me quickly move from a server to bar manager. I am comfortable with a high volume bar crowd or in a more intimate setting. Whether it's a bar full of men or a room filled with debutantes I am sure to keep everyone laughing and most importantly having a great time.